Membership Building
Workshop... Save Your Seat!
Get on the waitlist and be the FIRST to know when we reopen. You'll get strategies, tools, and support from our tight-knit community to make your dreams of a low-stress, thriving business that generates recurring revenue come true.
Curious what's possible? See powerful stories from our community From Working 14 Hour Days to Living Her Dream Life
Ginger was stretched with her 1:1 therapy practice. A membership allowed her to serve more people, and bring in $17K / month!
He Launched To A List Of Just 260 People
Nigel wanted to make a bigger impact. Overnight it turned into a $10K a year business - with just 1 email.
From 0 To 2400 Members In 6 Months
Patty went from selling occasional one-off art lessons to guaranteed revenue every month -all by starting a membership!
From 100 to 500 Members - In Only 6 Months
Anna went from long days at her computer to running 2 profitable memberships - while spending more time with her family.
He Launched To A List Of Only 200 People
And 180 of them said YES! Right from the beginning, Nick's membership brought in $5,400 in recurring revenue every month!
She Quit Her Attorney Job After Just ONE Launch
After her first launch, she quit her full-time job as a lawyer. And since then, her finance membership continued to grow — to over 6 figures in her first year!
She Went On Maternity Leave - And Never Went Back
Lisa knew she'd have to go back to her job and leave her children in daycare - unless she could turn her blog into a business.
More Freedom To Pursue Her Passions
At first, a membership felt heavy. Fast-forward 6 years, with the right help and strategies, Marisa felt more confident, purposeful, and lighter as her membership exponentially grew!
He Was Exhausted Living Launch To Launch
Andrew left launch life behind and now has stability, time, and freedom - because of his membership that earns $19,500 a month!
For Her Business It Was The "Best Decision I Ever Made!!!"
Marilyn isn't scared of what she will (or won't) make. She knows EXACTLY how much money is coming in - each and every month.
She Helps More Students Now Than When She Was A Teacher
Anna now serves her community of teachers in a much more powerful way, while having more time to spend with her family.
She Launched Her Membership To A Tiny List
Susan Garrett launched to an email list of less than 1,800 people… and got over 1,000 members in the first week alone!
She Started Her Membership With A Single Question
A year later, Wendy serves more than 100 other paint retailers, giving her the freedom to live her retirement dream with her husband by the sea.
She Simply Wasn't Making Enough And Mom-Guilt Set In
Sarah was struggling to pay the bills and keep her brick-and-mortar store open... but that all changed once she added a subscription box!
The 1 Question That Changed Her Entire Business
She asked, "What can I change so I can help as many people as possible?" And the answer changed thousands of lives!
Over 6,000 Paying Members… And A Fraction Of The Stress
Best-selling author and speaker Michael Hyatt discovered a new way of doing business that changed everything for him.
He Runs His Business While Traveling
Brett roams the continent with his wife while running his business from the back of a van.
From Flatlined And Frustrated To 5x Membership Rockstars!
Flatlined and frustrated, a simple shift to their membership framework resulted in 400+ new members coming in EVERY MONTH!
Think *this* looks fun? Try joining our Free Community
Think *this* looks fun?
Try joining our Free Community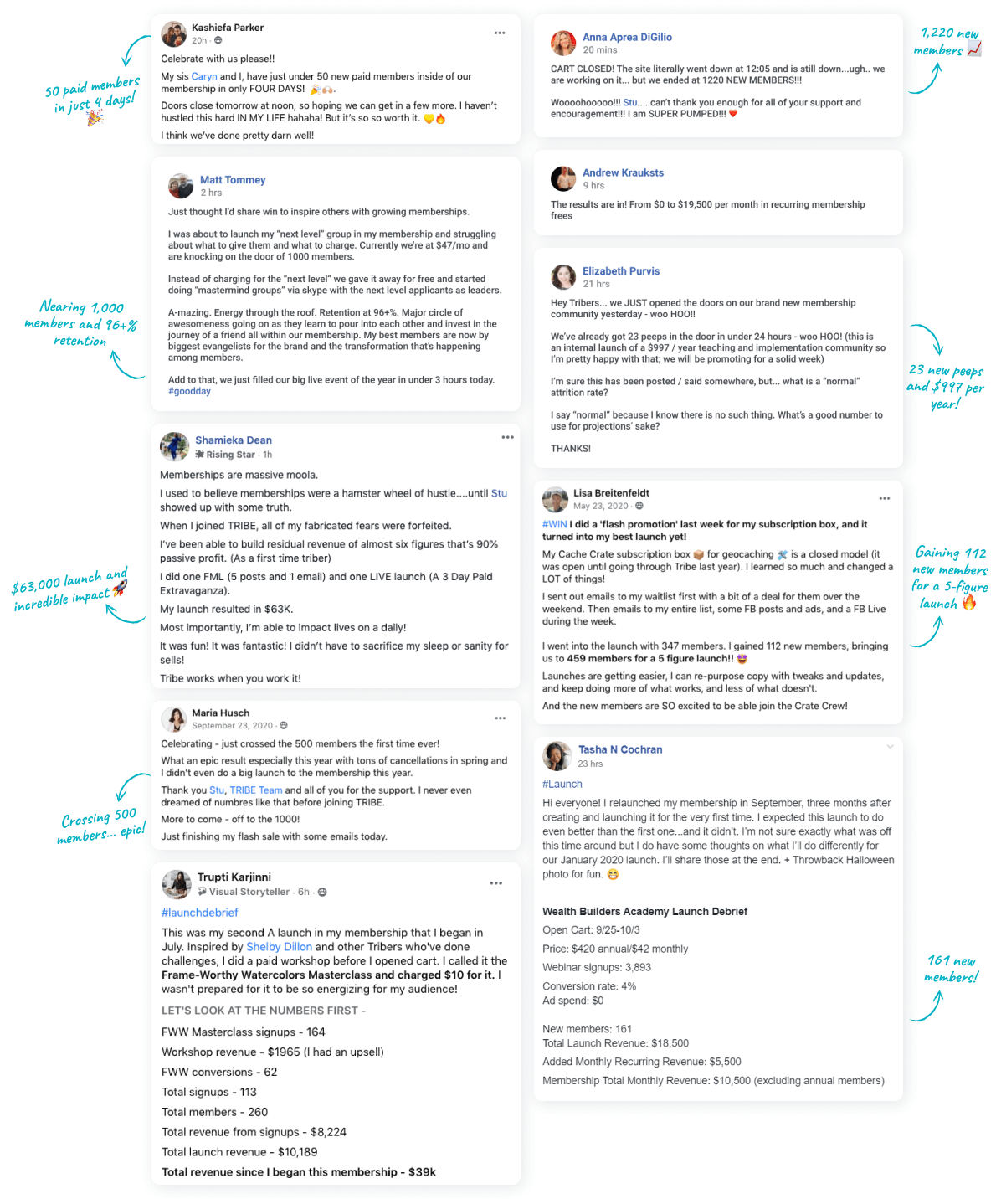 Join the Waitlist!
This Membership Workshop only happens 1X per year!
Copyright © 2023 North Results Inc. All rights reserved.